Sustainability
Sustainable Development Goals
INWIT has identified the Sustainable Development Goals (SDGs) in the UN Agenda to which it can contribute directly through its core business: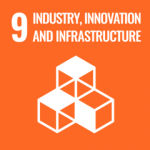 "Businesses, Innovation and Infrastructures"
The goal of which is to build a resilient infrastructure and promote innovation and a fair, responsible and sustainable industrialization.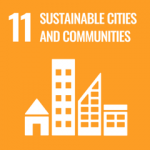 "Sustainable Cities and Communities"
Which has the goal of making cities and communities inclusive, safe, long-lasting and sustainable.
INWIT's business contributes to the achievement of further SDGs, integrated inside the Sustainability Plan. These include, health and safety, gender equality, decent work and economic growth, as well as environmental, business ethics and partnership themes.