Sustainability
Sustainability Reporting
Integrated Report
The 2022 Integrated Report contains INWIT's fifth voluntary Non-Financial Statement (NFS), drawn-up on a voluntary basis in compliance with arts. 3 and 7 of Leg. Dec. 254/16 and containing information relating to environmental and, social issues, as well as information relating to personnel, the respect of human rights and the fight against corruption, as necessary for ensuring a proper understanding of the enterprise's activities.
Compliance with the principles underpinning the Integrated Report requires setting out how the organisation creates value over time, following a subdivision by types of capital, defined as the variables that give rise to the creation of value.
The Capital Resources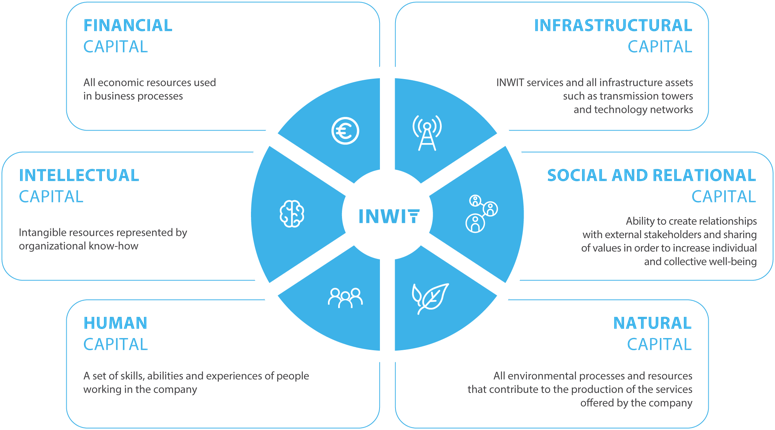 The 2022 highlights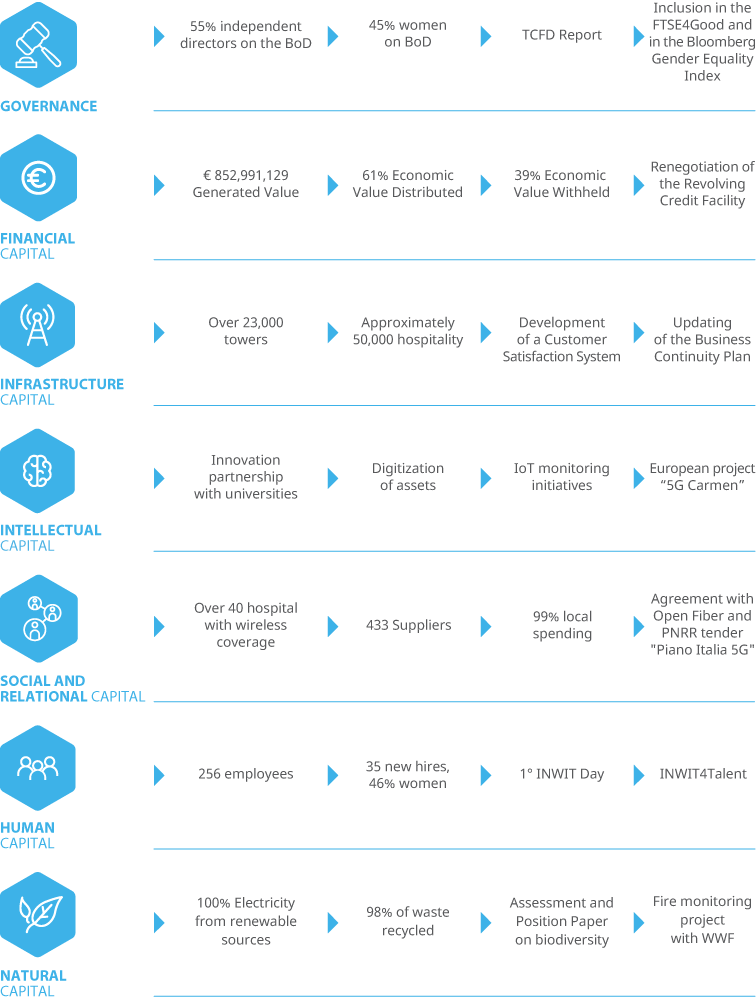 ---
TCFD Report
The TCFD Report implements the reporting framework defined by the Task Force on Climate-related Financial Disclosure (TCFD) so as to gather clear and comparable information not only on the impact of the company's activities on the climate, but also, conversely, on the effects of climate change on the company.
The document analyses and summarizes the key elements regarding the functions and processes through which the company monitors and manages climate-related risks and opportunities, the climate objectives that the company has set itself in this area, with the relevant metrics for monitoring them, as well as the strategy defined to achieve such.