Milan's M4 underground line becomes even more connected with 4G and 5G by Tim and Vodafone thanks to INWIT's dedicated installations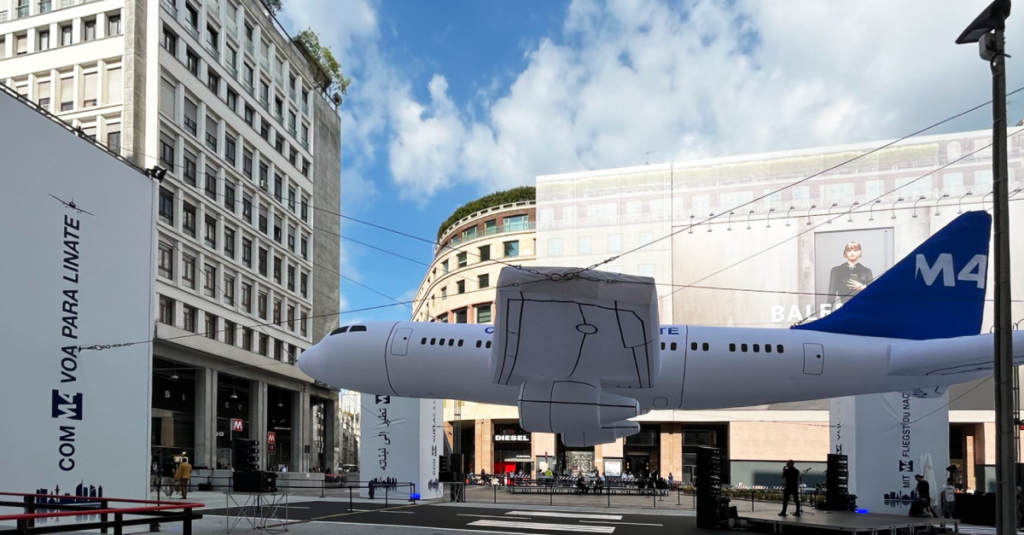 From Linate airport to the heart of Milan, in San Babila, by underground and with Tim and Vodafone's 4G and 5G signal thanks to INWIT's dedicated installations. From today, Milan's M4 underground line will reach as far as San Babila and its travellers will be able to enjoy stable and fast Internet connection. With the latest-generation DAS (Distributed Antenna System) system built by INWIT, it will be possible to have voice and data signals from the two main telecommunications operators in the 8 stations and in all the tunnels.
TIM, Vodafone and INWIT's collaboration underlines the importance of infrastructure sharing to accelerate the development of telecommunications networks, thus contributing to the digital transition of communities and territories.
"With the M4 coverage project, we confirm our commitment to invest in the creation of efficient and modern connectivity infrastructures to support operators and benefit the digital transition and communities" – said Diego Galli, INWIT General Manager.
"The M4 represents a virtuous example of public-private collaboration, between Operators, TowerCo and the City of Milan" – comments Marco Zangani, Network Director of Vodafone Italia, "that allows us to combine technological innovation and the development of 5G technology that is useful for customers".
"This project makes Milan's M4 line one of the most advanced undergrounds in Europe, thanks to a mobile network infrastructure that guarantees passengers a high-quality service" – said Andrea Rossini, TIM's Chief Consumer, Small & Medium Market Officer. Offering stable, high-performance connections everywhere and to everyone is our mission; this is the only way we will be able to create more liveable, digitised and intelligent city models".
More than 550 latest-generation mini-antennas will allow passengers to quickly and effectively benefit from the advanced technologies in their smartphones, tablets and PCs, in both 4G and 5G. From an environmental point of view, the mini-antennas have negligible impact, and the entire system is wired with fibre.
Installation works will continue in the next few months, in parallel with the construction of the underground, for the remaining section of the M4 line, which will open in 2024. Once completed, the work will result in a total of 15 kilometres of underground line and 21 stations covered by Tim and Vodafone's 4G and 5G connection.
The new upgraded M4 underground line connection represents a significant step forward for Milan, offering citizens and visitors an even more modern and connected travel experience.