Federico II University in Naples: a new INWIT partner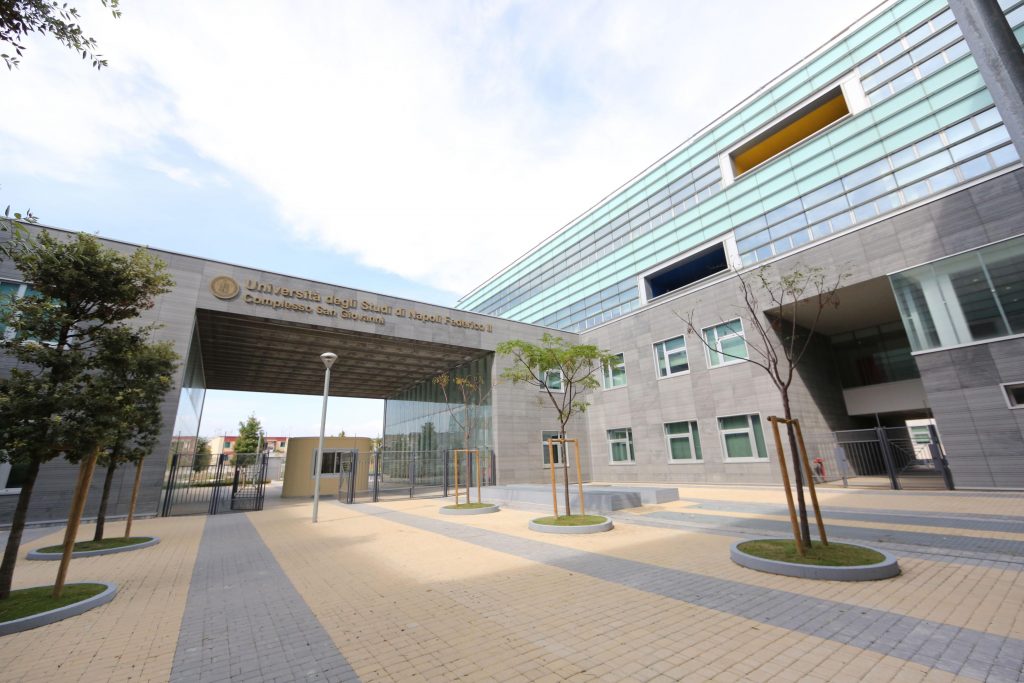 Following our partnership with LUISS, the Neapolitan university has also chosen our micro-antennae to provide an ultrafast connection and innovative services to students and professors.
Following our partnership with LUISS, the Neapolitan university has also chosen our micro-antennae to provide an ultrafast connection and innovative services to students and professors. A new article in Corriere delle Comunicazioni highlights the need for all universities to have DAS systems, for distance learning as well.
Federico II University in Naples has chosen INWIT as a partner for "new connectivity". Innovative micro-antennae infrastructure is already active and has significantly improved device connectivity and the use of mobile services for students and professors.
DAS (Distributed Antenna Systems) is the technology used: the network was installed at the San Giovanni a Teduccio campus, where the Apple Developer Academy is located, as well. And thanks to INWIT's micro-antennae, mobile signal is fully available in all the indoor areas of the structure – from classrooms to laboratories.
Able to bring wireless signal even to "difficult" locations and raise cybersecurity performance, Distributed Antenna System technology – according to Mila Fiordalisi in CorCom – is considered to have the highest potential for locations like hospitals, stadiums, offices, industrial structures, airports, shopping centers, railway stations and hotels. The turnover is estimated at 14 billion by 2024, with a CAGR (Compound Annual Growth Rate) of 10%.
We are extremely happy about this collaboration with INWIT as it means we can offer professors and students at Federico II the best of the latest generation mobile network technologies," said Giorgio Ventre, Principal of the Department of Electrical Engineering and Information Technology of Federico II. "This installation at our San Giovanni Campus will also mean the start-ups and innovation hubs we host can create services and prototypes that exploit the full potential of 5G.
DAS: zero invasive actions and very low emissions
The INWIT network was completed quickly, without any invasive actions on the structure: the visual and electromagnetic impact of DAS, the company points out, is negligible. The reduced-size antennae are spread throughout the various areas of the university, with very low emissions per single system, precisely because there are several.
For INWIT, providing the laboratories and classrooms of the Engineering departments of Federico II University with dedicated wireless coverage not only represents an important business opportunity but is also a key piece of the sustainability plan which focuses on innovation and the surrounding community," pointed out Giovanni Ferigo, CEO of INWIT. "In our role as the leading Italian wireless technology infrastructure operator in Italy we are rolling out DAS systems to sites with strong social value, such as universities, hospitals and museums. The important agreement with Federico II University confirms our interest in investing in tomorrow and in the excellence of the Italian educational and technological system.
With everything ready for 5G, the Apple Developer Academy's potential grows
The infrastructure is also already prepped for 5G, which will increase the performance of mobile connections, enabling the development of innovative applications that will become an integral part of the way we study and do research in the future. The Neapolitan university is very committed to technological innovation, especially in wireless and Internet of Things (IoT). The Apple Developer Academy has been operational since 2016 at the San Giovanni a Teduccio location, and has already trained more than 1,500 students. The academy recently launched a call for applications to receive 370 new app developers and future entrepreneurs. In 2019 alone, the "campus" hosted young talent from 32 different countries, who developed more than 140 solutions, of which about 50 are available as apps in the App Store.
At LUISS in Rome, DAS in all four university locations
The partnership with Federico II University in Naples follows one signed last July with LUISS University in Rome, where DAS technology is used in the four university locations, Viale Pola (the historical seat of the university, where the Dean's Office, General Direction and Presidency are located), Viale Romania (location of the Economics, Business & Management and Political Science departments), via Parenzo (Law School) and Villa Blanc (Luiss Business School).
Luiss will continue to invest in improving its technological infrastructure," stated the Managing Director of Luiss, Giovanni Lo Storto, "to ensure that its services are accessible and a super-fast navigation experience to all members of our community, thanks to a player with unquestionable value like INWIT.