INWIT, first wooden tower in Italy for telecommunications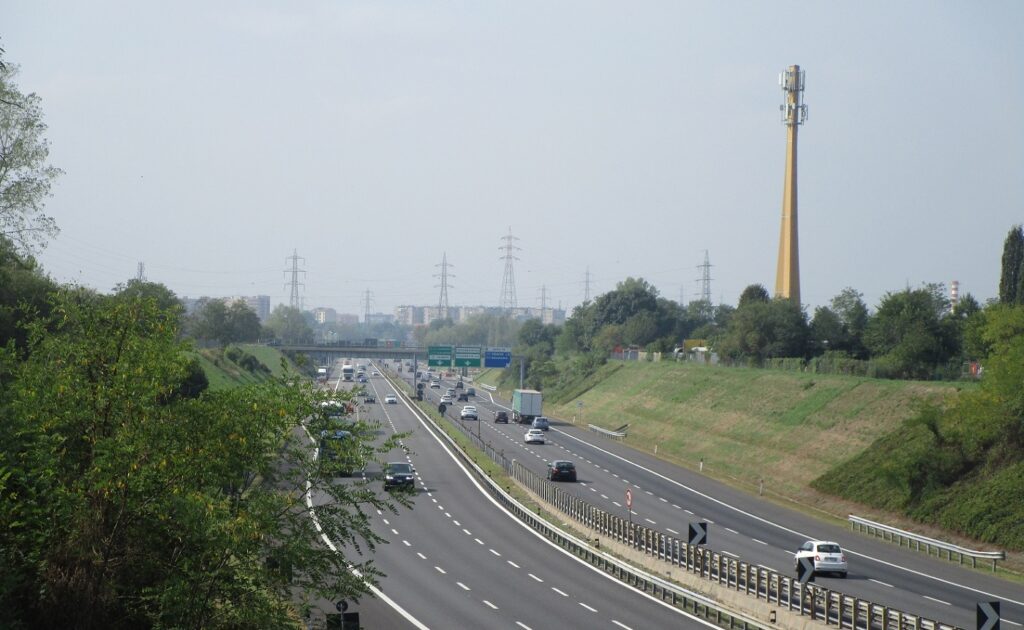 INWIT builds the first wooden mobile telecom tower. Realized in Brugherio (MB).
To support operators in the process of digital transformation of the country, with the environmental dimension integrated in our choices: INWIT presents the first mobile telecommunications tower in Italy made of wood.
Works have been completed for the installation of the first tower made of laminated wood, an alternative material to steel. 40 meters high with 4 balconies to place antennas and radio links of the hosted operators, the tower is completely made of sustainable and circular material, in line with the objectives of the Sustainability Plan 2021-2023. The innovative wooden tower, another step in the transition towards a sustainable company, is located along the A51 Tangenziale Est freeway of Milan in the territory of the Municipality of Brugherio (MB), is adjacent to the Parco Est delle Cave and will ensure coverage of the cellular network in the area, also ensuring emergency telephone services, of particular relevance for freeway traffic.
With this intervention INWIT pursues two functional objectives for these areas: the requalification of the Park territory as an ecological corridor, and the best possible environmental and landscape integration of the infrastructure. Here the concept of environmental integration is also pursued in the development of the macro network, to ensure that telecommunications infrastructures are not perceived as extraneous elements, but rather as part of the environment in which they are built. The idea with which this tower was conceived is to replace as much steel as possible with wood, thus exploring a sustainable alternative in the construction of telecommunications infrastructure, wood being a renewable resource.
We want to make a responsible and sustainable choice.

Giovanni Ferigo, CEO INWIT
The importance of installing wooden towers for telecommunications has also been emphasized by the European Union: "in Europe and worldwide, the use of wireless communication in 4G and 5G networks is growing, leading to the need for several thousand new telecommunications towers each year. To serve the technology of the devices and to meet the needs of cities, operators and the changing climate, the lifecycle of the telecommunications infrastructure, its characteristics and its appearance must be remodeled. A business opportunity for new, environmentally friendly telecommunications towers based on the application of the science of wood construction technology."
"In view of an increasingly connected future, towers will proliferate, supporting telecommunications operators. We therefore have the task of thinking about alternative materials that can reduce environmental impacts throughout the life cycle of the infrastructure and that are increasingly harmonious with the landscape and urban decor. We are convinced that laminated wood can be an excellent choice in this direction, to create an increasingly connected, sustainable and circular environment," said INWIT CEO Giovanni Ferigo.