Launch of the new social campaigns #INWITsonoIO and #INWITsiamoNOI: let's tell about our people and values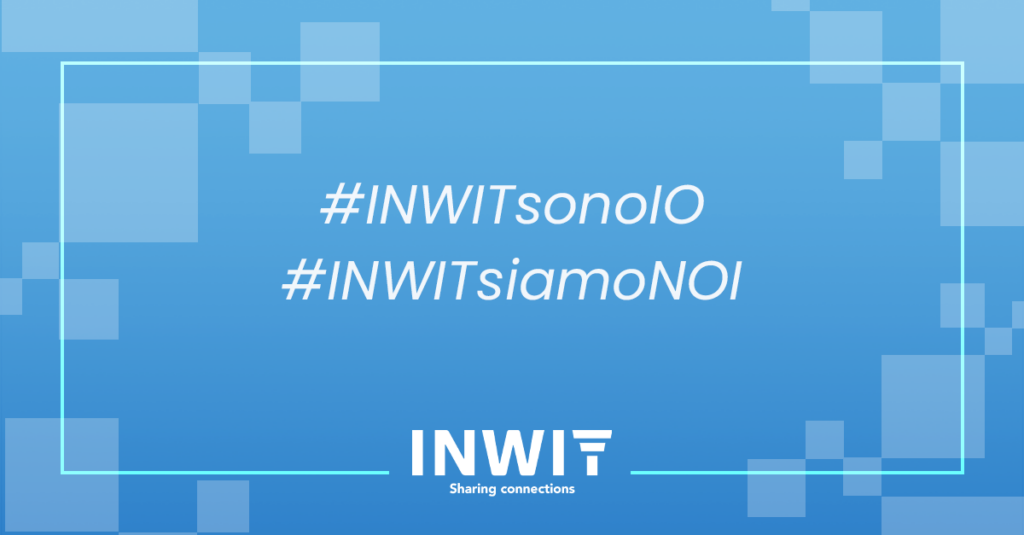 The involvement, well-being and development of people are fundamental pillars of the company's sustainability strategy. People, a fundamental asset in the company's wealth of skills and a primary resource for fostering and accelerating processes of innovation and change, are ,above all, those to whom the company owes its growth path. Everyone's passion, dedication and constant work are the ingredients that make it possible to work towards new and challenging goals every day and thus achieve ambitious goals.
It is precisely to emphasise the fundamental role that everyone plays in the company that this campaign returns: #INWITsonoIO
The second part of this project, which began last year, continues with the intention of showing the faces of INWIT's people, with the aim of creating greater employee involvement around the company's values. It is meant to be a way of recognising their daily work and commitment, as well as a "thank you" to those who make their daily contribution to improving it. It also aims to value internal resources, in order to generate a positive impact both inside and outside the company, thus contributing to the creation of value in the medium to long term for INWIT and all its stakeholders.
At the same time, a new campaign began: #INWITsiamoNOI, with the aim of emphasising sharing, teamwork and showing how INWIT is experienced as a family by its employees. Both campaigns will also be a tool to communicate INWIT's values, and how they are translated into concrete actions:
Passion for our clients: we partner with our clients to build infrastructures and develop innovative solutions to meet their needs and facilitate the sharing of data, services and goods.
Partnership, reliability and innovation
Passion for our People: we value the connections between our people, fostering their inclusion, wellbeing and development so that we are all involved and responsible for our successes, with a view to ethics and integrity.
Collaboration, responsibility and integration
Passion for Results: we work every day to improve our performance and achieve maximum results for ourselves, customers, communities and all stakeholders we work with.
Planning, care and simplicity
Passione per la Sostenibilità: Ours is a sustainable business that focuses on the environment and the community. We are committed to being enablers of digital transition by promoting a more equitable and inclusive society, reducing the digital divide and fostering innovation.
Digital, Inclusion and Environment
Passion for Sustainable Success: the result of the first 4 passions. Our commitment is to an increasingly connected and sustainable world. It is the passion we put into our clients, people, results and sustainability every day that enables us to generate long-term value for the community and all our stakeholders.
Follow the #INWITsonoIO and #INWITsiamoNOI campaigns on LinkedIn, Twitter and Instagram and learn more about the protagonists, stories and experiences that build INWIT's world every day!