INWIT and Legambiente together to monitor air quality: sharing the first data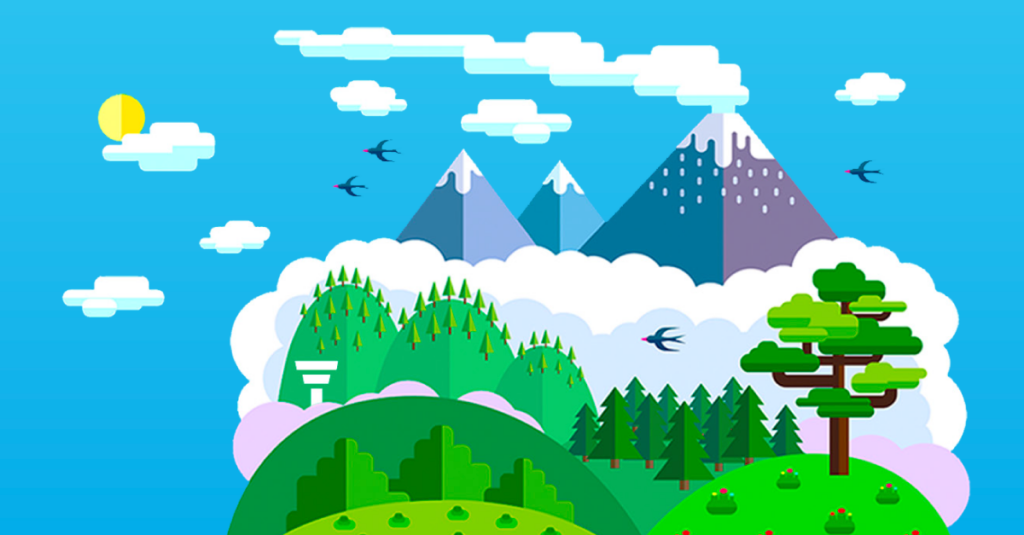 INWIT, Italy's leading tower operator, and Legambiente, Italy's most widespread environmental association, continue their partnership aimed at monitoring air quality in a number of parks and reserves in the Central Apennines.

Having completed the installation of the IoT sensors and data collection gateways on the INWIT infrastructure, the first air quality data monitored in the parks and reserves involved in the project are now available: Abruzzo Lazio e Molise National Park, Majella National Park Authority, Zompo lo Schioppo Nature Reserve and Monte Genzana Alto Gizio Regional Nature Reserve.

The data was presented during the event "Digital infrastructures for environmental and biodiversity monitoring", on 13 November, at 11.30 a.m., in Pescasseroli (AQ), at the Sala Convegni of the Abruzzo, Lazio and Molise National Park, via Colli nell'Oro, 31.

The event was attended by Giovanni Cannata, President of the Abruzzo, Lazio and Molise National Park, Emanuele Imprudente, Vice President of the Abruzzo Region, Annino Del Principe, Pescasseroli Councilor, Congressman Salvatore Deidda, President of the IX Commission of the Chamber of Deputies, Antonio Nicoletti, Legambiente's National Manager for Protected Areas and Biodiversity, Michelangelo Suigo, Director of External Relations, Communication & Sustainability at INWIT, Luciano Sammarone, Director of the Abruzzo, Lazio and Molise National Park, Congresswoman Eliana Longi, Member of the Chamber of Deputies, Antonio Di Santo, President of the Abruzzo National Park Community and Mayor of Opi, Giancarlo Ranalli, Department of Biosciences and Territory – University of Molise and Alessio Butti, Undersecretary of State to the Prime Minister's Office. The moderator was Silvia Tauro, Legambiente Abruzzo.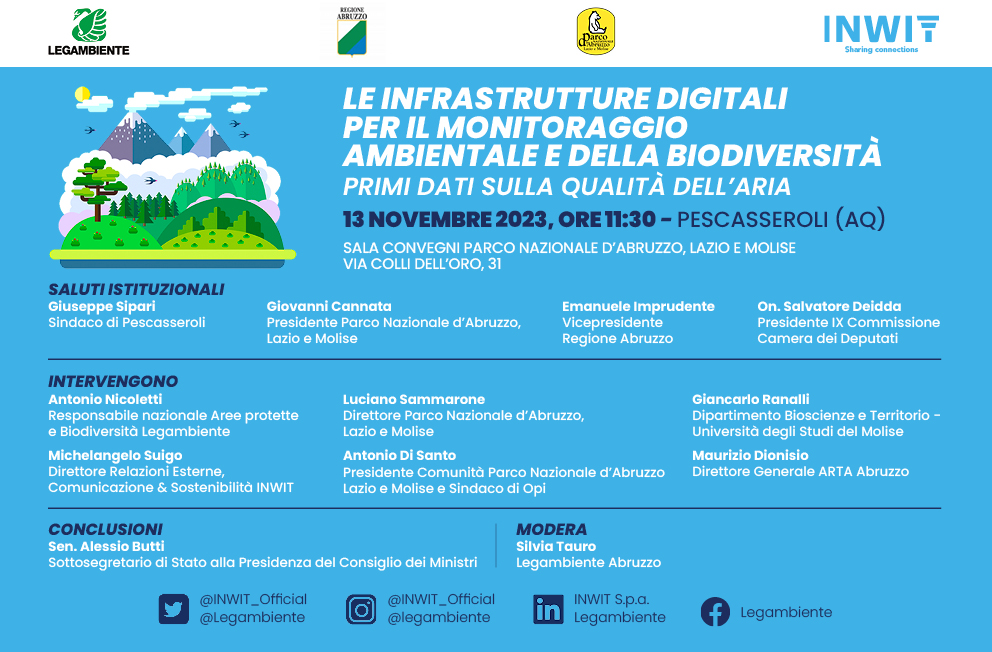 The project aims at the creation of a long-term database on the air quality of the areas monitored, in order to facilitate the identification and reporting of any negative evidence in the areas concerned, encouraging the adoption of corrective measures by the public and private sectors.

INWIT and Legambiente have joined forces in a project that, by synergistically leveraging the possibilities offered by INWIT's digital and shared infrastructures in a "tower as a service" logic and Legambiente's knowledge of the peculiarities of protected areas, aims to protect Italy's most delicate ecosystems, a very rich and precious biodiversity hotspot that needs to be protected from the risks of climate change.

To re-watch the event click on the following link!