INWIT included in the FTSE4Good index for the first time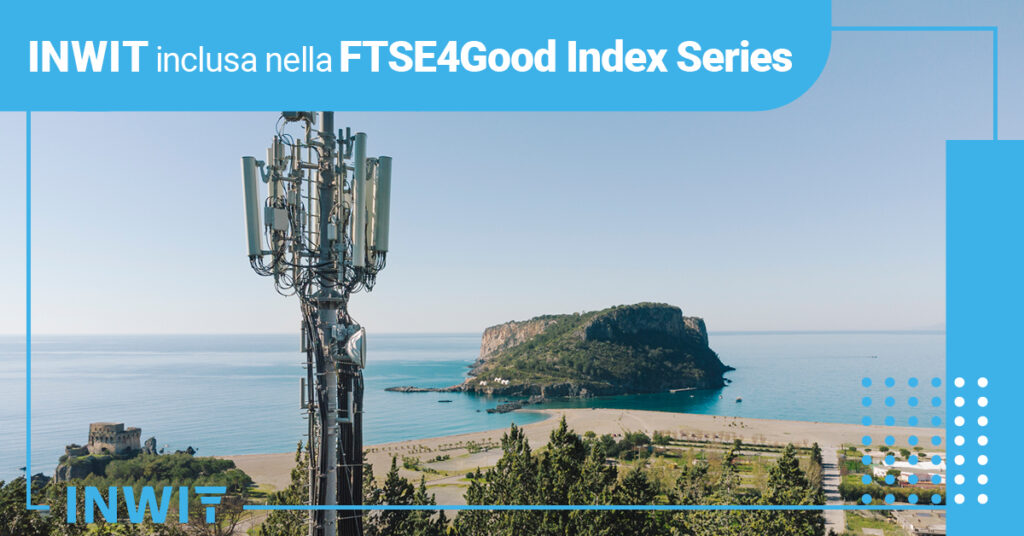 INWIT, Italy's foremost tower operator, is joining the FTSE4Good Index Series for the first time. The index is managed by FTSE Russell, which ranks global companies in terms of their environmental, social and governance (ESG) practices.
Rome, 23 June 2022 – FTSE4Good has recognised INWIT's huge commitment to integrating ESG practices into its business strategy and their growth resulting from the Sustainability Plan implementation.
We have been rewarded for our journey to become a sustainable business

Giovanni Ferigo, AD di INWIT
FTSE4Good has highlighted INWIT's practices and transparency in various areas, including Corporate Governance, Health & Safety, Anti-Corruption and Climate Change. In particular, the climate strategy defined by INWIT has led to the approval of its emissions reduction targets by the Science Based Target Initiative (SBTi).
The process started by INWIT towards a sustainable business continues to obtain important recognitions confirming the full integration of sustainability in the company's strategies, as described in the Integrated Report.
"After last year's upgrades to many of our ESG ratings, in 2022 we will receive another important acknowledgement that reflects our transformation path towards an increasingly sustainable business model, essential to creating value for the company– INWIT's Managing Director, Giovanni Ferigo pointed out-. But if we want to build an increasingly sustainable future for our communities, it is essential that we continue to invest more in digital solutions, sustainability's greatest ally that will allow us to improve the quality of our lives and overcome social barriers."