INWIT takes part in the CSR and Social Innovation event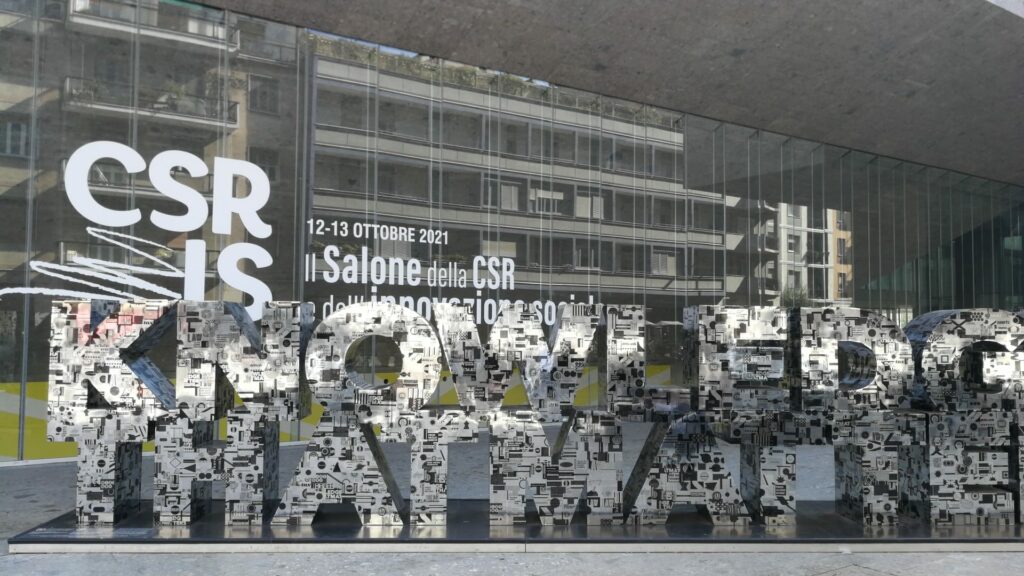 Sustainability not only as a trend, but as an integral part of business. INWIT continues to promote a sustainable corporate culture, also through active participation in events such as the Salone della CSR e dell'innovazione sociale, now in its ninth edition "Rinascere sostenibili", during which INWIT has made its contribution in two panels:
The first entitled "Diversity & Inclusion, a useful choice for the company and its business" which saw the participation of Francesca Stacchiotti, HR Director at INWIT. An important moment of confrontation to talk about equal opportunities, welfare policies and diversity, so that all employees can have the same career and salary opportunities, developing professional and personal growth paths based on merit and on their own potential. Innovative organizations that, thanks to the policy of valuing diversity, have had positive results for the company and at the same time are contributing to a real cultural change were compared.
The second event with Michelangelo Suigo, Director of External Relations, Communication and Sustainability of INWIT, was entitled "Future of infrastructures and sustainable development". Aim of the meeting was to start a comparison between organizations that, for their importance, play a strategic role in the sustainable development of the country. Innovation, research and digitalization as fundamental factors to build sustainable and safe infrastructure and to combine economic development and quality of life. Knowing the strategies of those who provide these services and manage mobility allows to understand what the future of society will be.
Since 2013, the Salone della CSR (Corporate Social Responsibility) and social innovation is the most eagerly awaited event for companies that believe in sustainability. Recognized as the the main event in Italy dedicated to these issues, the exhibition has contributed over the years to the dissemination of the culture of social responsibility, offering opportunities for updating and facilitating networking between companies and the various social players.