INWIT's new headquarters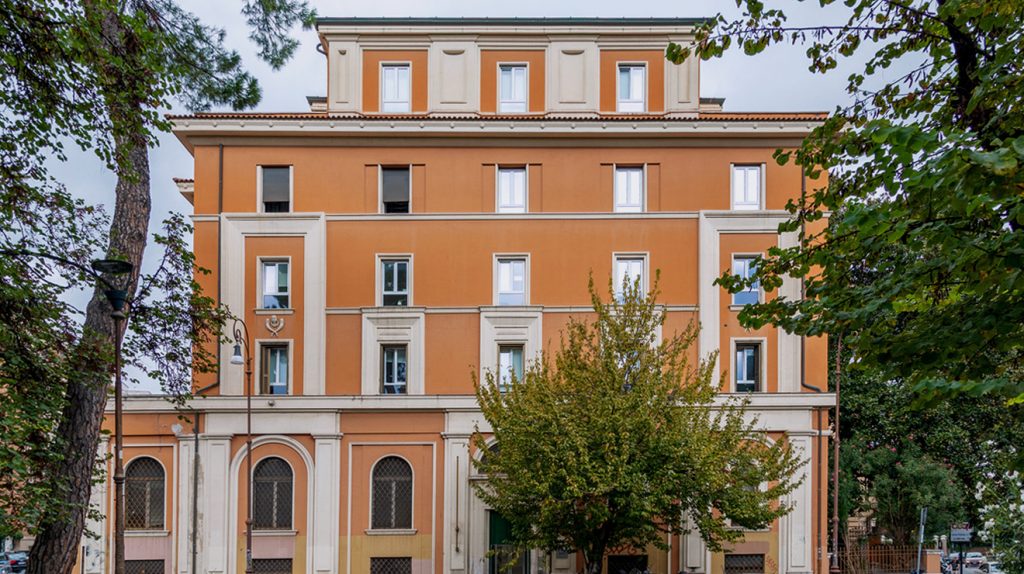 INWIT is continuing to grow, so it has found a new home centered around employee wellness.
INWIT is continuing to grow, so it has found a new home centered around employee wellness.
"You can't think about architecture without thinking about people," says a famous quote by the 2007 Pritzker Award-winning British architect and designer Richard Rogers.
In the spirit of these words, INWIT has decided to invest in a new building that embodies functionality and beauty, style and symbolism.
The early 19th-century building is in one of Rome's most prestigious neighborhoods, not far from Coppedè, where Liberty style borrows architectural elements from Gothic, Baroque and Greek art.
The new headquarters is already part of INWIT's history. Until the end of the 1960s, the building housed a telephone switchboard, which ironically links past and future.
Our objective is to improve organizational and individual wellness, which our new home does with its dynamic, comfortable spaces for enhanced performance and livability.
Moving house is always a significant event, a decisive transformation as you take on new dimensions. INWIT's new headquarters isn't just a physical place, but also a step towards conquering future challenges.

Giovanni Ferigo, CEO of INWIT
Our new home in numbers
The decision to move into an existing building stemmed from a desire to pay homage to Rome's architectural heritage by renovating a historic structure.
The building has four floors and a total office area of around 1,500 square meters. Over one hundred colleagues will be moving into comfortable new offices and open spaces.
Each floor has meeting areas and break areas where they can share ideas and relax. The open spaces on the first and second floors also have phone booths, so they can make calls without disturbing fellow colleagues.
In line with our sustainability strategy, every floor has water coolers that will be used to fill the metal water bottles currently being distributed to all staff. Above all, our home is going to be sustainable!  
Photo by Lorenzo Brusa