The new 5G frontier: infrastructure, sustainability and simplicity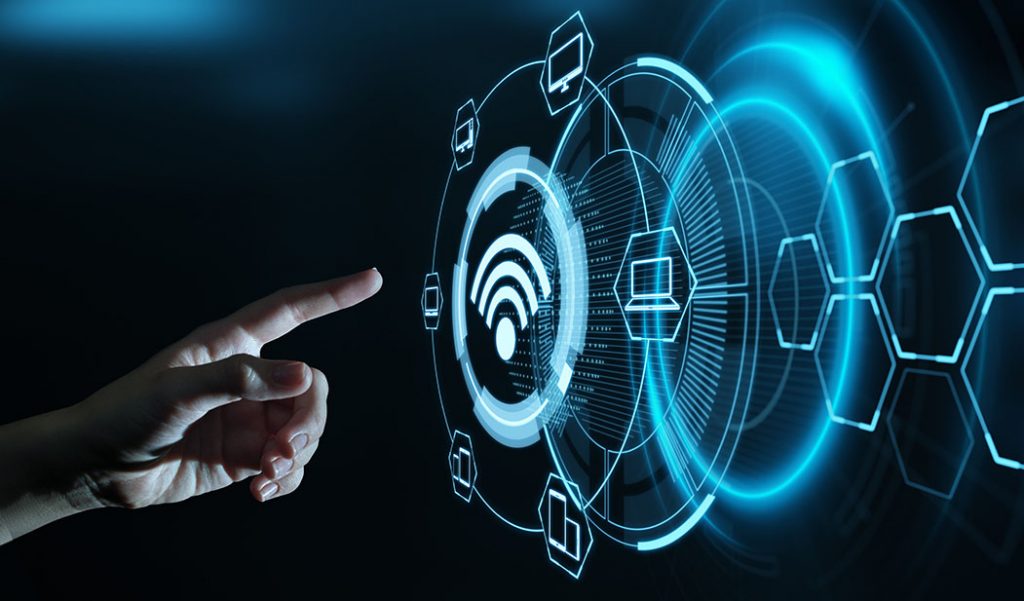 The pandemic has shined the spotlight on the digital revolution. The lockdown brought us all a new understanding of how strategic telecommunications, digital solutions and connectivity really are.
The pandemic has shined the spotlight on the digital revolution. The lockdown brought us all a new understanding of how strategic telecommunications, digital solutions and connectivity really are. Michelangelo Suigo, Head of Public Relations and Communication, explains it all in an interview for Formiche.net.
Today we must challenge ourselves to not forget this important lesson and to go a step further and raise the stakes to close the gap revealed by the European Commission's 2020 DESI Index, ranking Italy as one of the least digital countries in Europe (25 out of 28); proof that all Italian stakeholders in the field need to make an effort to help Italy catch up.
Operators play an especially pivotal role in that regard. To get the economy going again and to provide increasingly innovative services to individuals and companies, ultra-fast mobile connectivity must be introduced both indoors and out. This holds true for 4G, but even more so for 5G, which is going to be extremely influential in numerous sectors: tourism, agriculture, health care, logistics, sports and entertainment; all of which can outfit their facilities and venues with 5G to meet current service demands and open their doors to new possibilities.
The extraordinary potential of the IoT, along with domotics, sensors, and virtual and augmented reality, will exponentially enrich their customers' user experience, indoors and out. However, innovative services and applications need near-zero latency.
Therefore, it's clear that mobile connections must be totally reliable inside buildings, above all in cities where, due to complex structures and layouts that hinder signal penetration, current mobile technologies struggle to provide strong, stable, reliable reception.
A recent study by Analysys Mason confirmed as much, underlining the importance of ensuring capillary 5G coverage. According to the report, the quality of the 5G experience indoors must be as efficient as the experience outside. The performance and user experience of mobile services indoors – inside offices, hospitals, schools, shops – "cannot play a secondary role in the 5G era if we want to satisfy companies' needs."
In addition to "traditional" towers, infrastructure based on so-called "micro-antennas" is increasingly important, as they have much lower visible impact, low electromagnetic emissions and are very eco-friendly.
Distributed Antenna Systems (DAS) and small-cells provide mobile coverage in very crowded areas and indoor locations that generally suffer from poor reception. What's more, these systems are decidedly "green" due to their insignificant electromagnetic emissions levels and smaller physical size, which allows them to be strategically placed without creating an eyesore. To guarantee constantly stable and effective signals, 5G infrastructure, like that of 4G, must be a wholly integrated system of towers and micro-coverage made up of systems like DAS.
In the article "The Italy of the Future Will Use 5G", published in a few newspapers and backed by 11 of Italy's leading institutes and think-tanks (Centro Economia Digitale, the National Inter-University Consortium for Telecommunications, the Luigi Einaudi Foundation, the Magna Carta Foundation, the Guglielmo Marconi Foundation, the Aristide Merloni Foundation, the Adriano Olivetti Foundation, Fondazione Ottimisti&Razionali, the Prioritalia Foundation, the Bruno Leoni Institute, the Institute for Competitiveness), an appeal is made to the Italian government, institutions and political interest groups to systematically push for creating a "solid and effective" 5G network "to accelerate Italy's recovery, through legislative means if necessary, to centralize responsibility for authorizations, guarantee appropriate emissions parameters and liberate diverse administrations from dealing with a barrage of irrational, unscientific opinions. 5G is a necessary and urgent goal that must be implemented quickly for the sake of Italy's future."
During the initial stages of the COVID-19 emergency, companies and public administrations turned to smart working, our children studied online and we all depended on digital platforms to connect with family and friends, as well as for entertainment like streaming TV. Telecommunications companies did their part to sustain Italy's economy, culture and people. However, some shortcomings emerged in terms of national coverage, capillarity, band efficacy and the lack of adequate digital tools among part of the population. Now as we recover, the goal is to not miss out on our chance to take advantage of technology's enormous potential to accelerate our recovery and lay the foundations of a new digital society by consciously choosing to usher in the next generation of wireless networks: 5G. "Italy can't afford to be left behind due to unfounded prejudices, overcautious reluctance or unacceptable bureaucratic resistance."
Now is the time to seize the future. Let's not miss our chance.