Ferigo: "5G will open great opportunities. It is necessary to work on its implementation nationwide"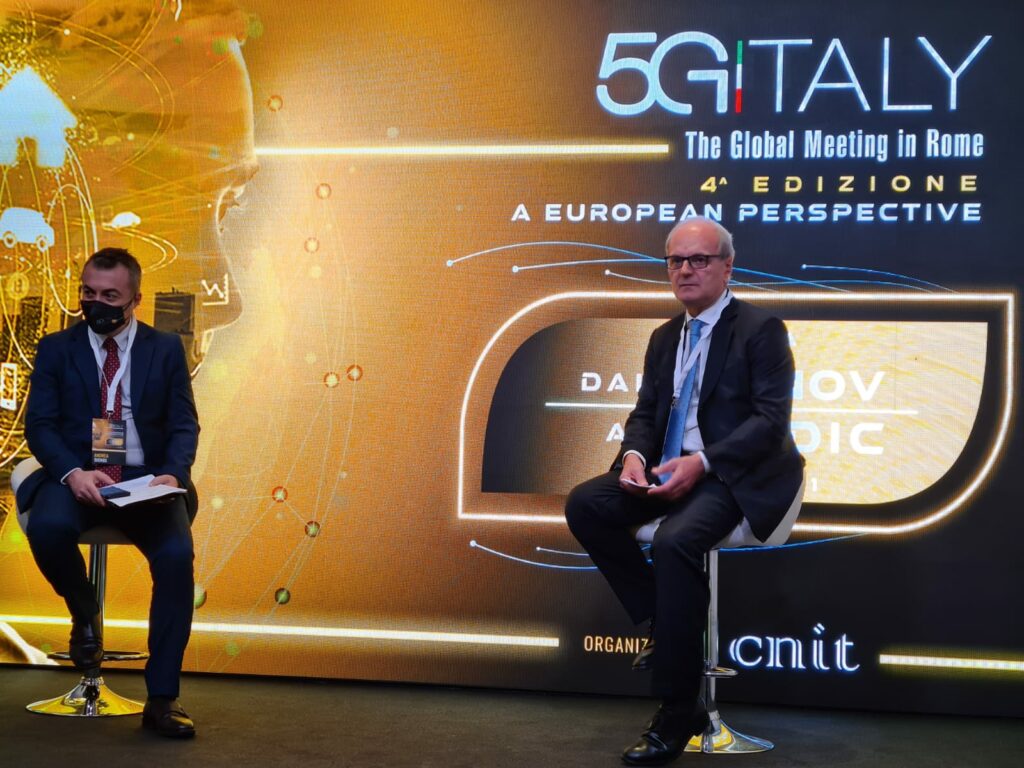 The CEO of INWIT attended the event 5G Italy – The Global Meeting in Rome.
The significance of a sustainable development of the country, reinforced by the implementation of the 5G network throughout Italy. The speech of INWIT CEO Giovanni Ferigo at the event 5G Italy – The Global Meeting in Rome, scheduled from November 30 to December 2, 2021 in Rome, focused on the issues of sustainability and PNRR. Ferigo's participation can be reviewed in the video below and on INWIT's YouTube channel.
5G Italy, promoted by CNIT and now in its fourth edition, has represented also this year a path of in-depth analysis during which institutional representatives and the most relevant companies of the industrial scene have discussed the current technological challenges. Our CEO, Giovanni Ferigo, spoke during the second day of the event, underlining the great opportunities that 5G can open up in the near future.
"From a survey by Analysys Mason, published in October 2020 – said Giovanni Ferigo, CEO of INWIT – it is estimated that the adoption of "full 5G" use cases will bring benefits on the European GDP of about 210 billion euros and more than 14.2 billion euros for Italy. The advantages will concern all the main aspects of daily life: the widespread use of 5G will open great organizational opportunities for companies and public administrations and will allow to transform cities in smart cities where evolved services, innovation and attention to citizens' needs will be the main axes of the new urban development".
He then stressed the great commitment that the company is putting in the last year, in support of operators, for an increasingly sustainable business.
"INWIT's commitment to sustainability is also to make the towers increasingly sustainable. One example is our recent construction of the first mobile telecommunications tower structured in laminated wood, along the A51 Tangenziale Est freeway in Milan. We recently signed a partnership with Enel Italia with the challenging goal of cutting CO2 emissions and optimizing the use of economic resources, in line with the two companies' commitment to sustainability."
"The simplification and streamlining of procedures is only a first step in exploiting the full potential of fifth-generation networks. Another essential element to avoid delays in the development of 5G in Italy is the adaptation of electromagnetic emission limits to European standards (the so-called "EMF limits"). The Italian ones are much stricter than those in force in other EU countries (100 times lower in terms of power)".