New LPG and methane-powered generators for more resilient INWIT towers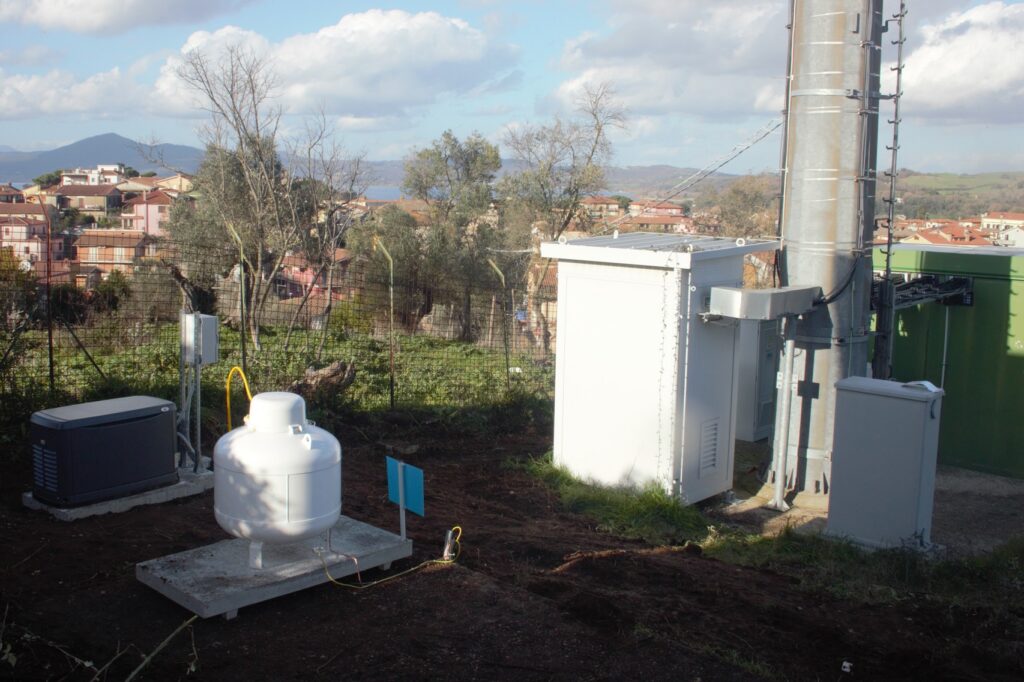 Three INWIT towers will be powered by LPG, a fourth by methane.
Longer battery life and lower environmental impact. These are the two main features of the modern generators of which the INWIT towers situated in Castel di Sasso (Cerveteri – RM), Anguillara Sabazia (RM) and San Donnino (Campi Bisenzio – FI) have recently been equipped, and a fourth tower, situated in Osmannoro (municipality of Sesto Fiorentino), is powered completely by methane.
Greater Resilience of the INWIT towers
The new generators guarantee improved resilience of the infrastructures which, in the event of a blackout, can continue operating for up to a maximum of 200 hours after disruption in the electricity supply. In the case of the methane-powered generator, duration is unlimited and only depends on normal maintenance. In this way, the required reliability characterising INWIT's towers can be guaranteed also in the most difficult situations, ensuring continuance of the telecommunications service while waiting for restoration of the electricity supply. In addition, the structures can now also be monitored remotely with a computer, tablet or smartphone, thanks to the compatibility with Mobile Link™.
Attention to the environment
Besides having a much longer duration compared to the batteries normally supplied, the new gas-powered generators have met the stringent international emission requirements regarding both acoustic and environmental pollution. Natural gas is a fuel that, combined with the catalytic converter, produces lower emissions, reducing the emissions of CO2 by 20% compared to other fuels such as diesel, and a reduction both in carbon oxide and nitrogen oxide by 90%. This solution allows INWIT to consolidate its role as a protagonist in the digital transformation of the country to support operators, through the development of technologically advanced, innovate and quality infrastructures which can foster the adoption of enabling, strategic, sustainable and resilient technologies.