Ferigo: "Solutions 4.0, smart towers and sustainability: the foundations of the new INWIT"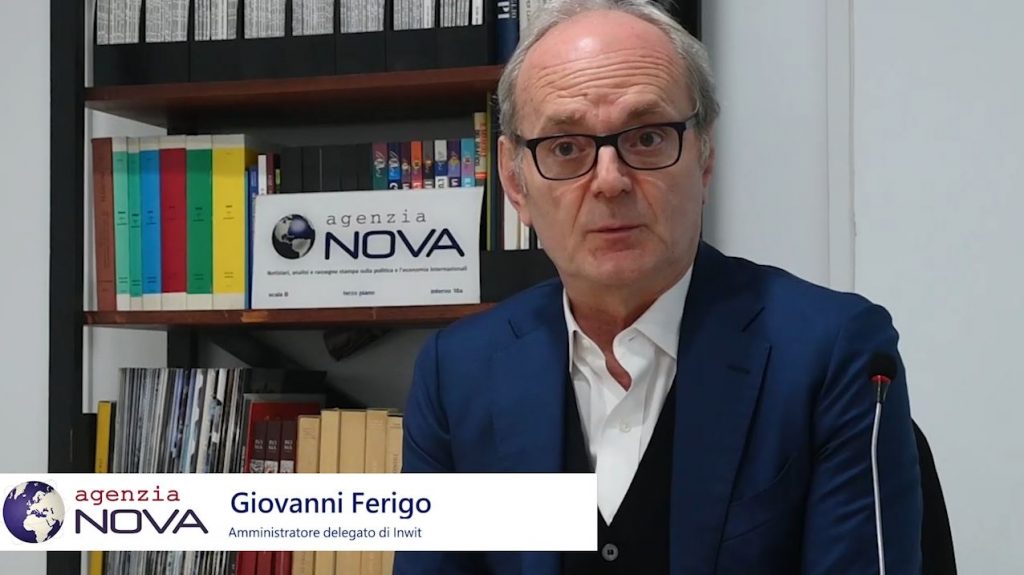 The CEO explains the 2023 Business Plan to Agenzia Nova.
The CEO explains the 2023 Business Plan to Agenzia Nova
Smart towers, the development of indoor and outdoor micro-coverage with Distributed antenna systems (DAS) and Small Cells, fiber optic backhauling and increased land ownership: these will be the focus of the 600 million in investments in INWIT's Business Plan through 2023, illustrated by the CEO Giovanni Ferigo in an interview with Agenzia Nova. An ambitious Plan, with very encouraging prospects in the next three years: average annual growth of eight percentage points in revenue and gross operating margin (Ebitda) and 22 percent relative to recurring free cash flow. "In the new INWIT, Tim and Vodafone found a meeting point of effective collaboration: now that the integration process is finished, we are ready to carry out the Plan, helping all mobile operators face the new 5G frontier with our towers," he said, adding that, already at the end of 2020, "we'll show that we're on the right path."
A growing business, with a Plan that calls for strengthened hosting especially for Tim and Vodafone – with over ten thousand new host site in support of the efficient development of 5G – as well as for all other operators, in both mobile and FWA (Fixed Wireless Access) markets, like Eolo, Open Fiber, Linkem and Fastweb, INWIT being a "neutral host". Speaking of projects that the company has planned for the near future, Ferigo emphasized its total concentration on achieving the Plan. "We have to guarantee the outcomes we proposed to our shareholders: we are a company with only organic growth, with unrivaled rates in Europe," explained the CEO, underlining however – in terms of inorganic operations – the company's interest in "adjacent businesses that can help us grow, from edge computing to mini data centers to place at the base of our towers for services that need low latency, to drones."
"On this last front, we've started to test solutions to host small "beyond visual line of sight" drones (BVLOS) with an Italian startup." This application would be an important turning point in the tower market, which is already going through a stage of significant innovation thanks to other solutions like Small Cells and distributed antenna systems (DAS) that allow for the efficient management of mobile telephone signal even in crowded outdoor areas, like stadiums, universities, stations or factories. INWIT is already very active on this front, and to date covers more than 20 large hospitals, almost all the most important stations in Italy, the universities LUISS and Federico II in Naples, several luxury hotels and factories with DAS.
What is laid out in the Business plan is a move toward increasingly smart towers that can give a concrete contribution to reducing the digital divide in Italy, also with a view to European resources in the Recovery fund. "We are in contact with members of the government and Parliament, to whom we've reiterated the availability of our towers and solutions that, by bringing quick, multi-operator installations to areas of market failure, can provide services in areas where fiber will arrive much later, effectively moving the digitalization of the country forward", explained Ferigo, stressing that he has already received concrete interest in the solutions and projects advanced by the company. "By having smart towers, also in terms of installation, that can host several operators, we're opening the market to anyone, even for service provision," he added, emphasizing INWIT's strong expertise, especially in indoor coverage.
"We are a front runner in Europe in 4.0 solutions: the agreement we recently signed with Philip Morris for the Group's new facilities in Valsamoggia, in the province of Bologna, also goes in this direction. It will allow for the enabling of 5G services that operators put forward," continued Ferigo, who stressed that he expects "much more b2b (business to business) than b2c (business to consumer) 5G", which will get to the end consumer later.
"Industry 4.0 is the main driver of this evolution, and we're playing a trailblazing role: we prepare the infrastructure efficiently and effectively, so that industry 4.0 is ready to face new challenges when there are vertical services," he explained, highlighting the numerous applications of 5G that will significantly improve people's lives. From distance learning universities to remote clinics with specialists interacting remotely, to museums (like Maxxi in Rome) to offer a different experience of art. "To get things done, it's important to get started, and we are trailblazers getting this world started," he added.
The topic of sustainability is especially important in INWIT's Business Plan. An internal board committee was named, which drafted a program through 2023 based on topics like decarbonization, diversity, inclusion and employee well-being. "We are especially active on the front of decarbonization: in powering radio base stations we are testing methane generating sets with zero CO2 emissions; plus, soon we'll install the first wooden tower in a town in northern Italy, and we are testing new ways to build foundations with recyclable materials," explained the CEO, speaking about innovation as a cornerstone for sustainability.
Finally, the prospect of expanding abroad remains open, once the Business Plan is completed: in 2023, the company expects to have a billion euro for future growth, which would allow it to export, even abroad, the best practices acquired with the integration of Vodafone Towers.