INWIT receives Legality Rating from the Autorità Garante della Concorrenza and del Mercato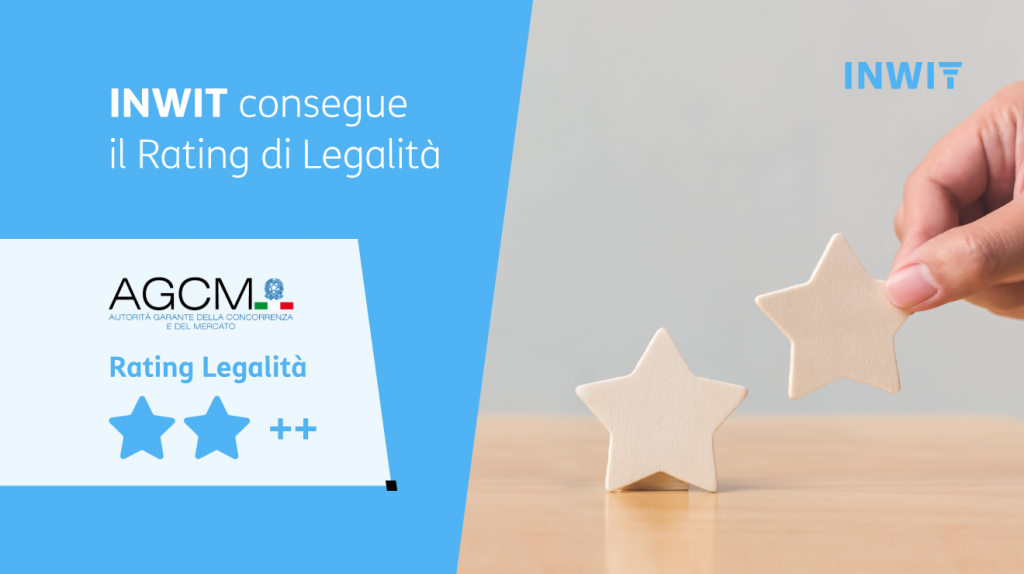 The AGCM gives a positive evaluation on transparency and fairness in business management: INWIT stands out for its best practices.
For INWIT, acting responsibly means adapting to and complying with regulations. Following laws, standards, and regulations is a concrete commitment that guides all of our activities. This is based on a rigorous process which sees fair, responsible and transparent corporate management included in our values, in line with national and international best practices, as laid out in the Governance commitment part of our Sustainability Plan.
It is through this commitment that INWIT has received a positive assessment in the Legality Rating granted by the the Italian Antitrust Authority – the Autorità Garante della Concorrenza and del Mercato (AGCM) – in partnership with the Ministry of the Interior and the Justice Department, which certifies companies that respect the highest levels of legality.
The AGCM, in a meeting held on 19 January, assessed INWIT's application – filed on 3 November – to assign the Legality Rating. Based on their evaluation, the Authority assigned a score of more than two stars (★★++) out of a maximum of three. With this outcome, INWIT will be included in the list provided for in Art. 8 of the regulations.
The Legality Rating is a concise indicator of high standards of legality and recognizes companies that operate according to principles of legality, transparency and social responsibility.
This Legality Rating rewards the efforts we've made to strengthen our processes and establish a corporate culture of transparency, using principles in line with the legislatorial and regulatory framework in force in the Tlc world and in compliance with corporate ethics.