INWIT wins the SMAU 2022 Innovation Award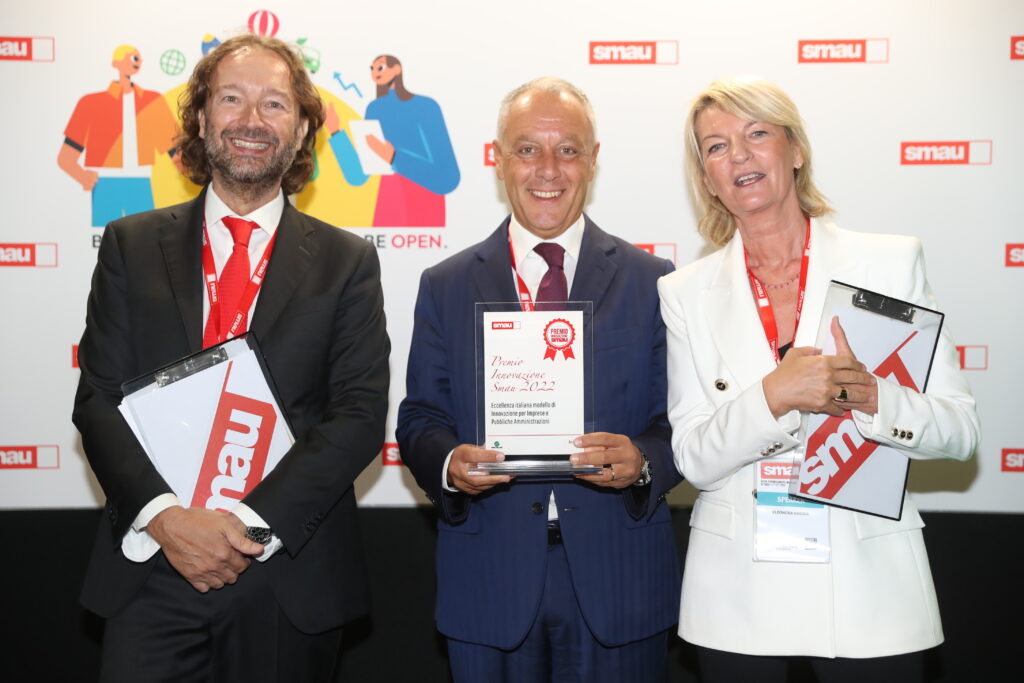 At Smau, INWIT received the SMAU 2022 Innovation Award for the construction of Italy's first mobile telecommunications tower made entirely of wood.
The award recognised INWIT's concrete commitment to the circular economy for an increasingly sustainable and digital country.
With the laminated wood structured tower, in line with our objectives in the Sustainability Plan, INWIT contributes to enabling mobile telecommunications networks in Italy, supporting telecommunications operators with its infrastructure, with innovative, responsible and sustainable choices.
Forty metres high with four balconies, allowing for the positioning of antennas and radio links of the host operators, the tower is made of laminated wood, a sustainable and circular material, an alternative to steel. Unlike the latter, which is perceived as a foreign body, wood is integrated into the environment. The idea behind the tower is precisely to replace as much steel as possible with wood, thus exploring a sustainable alternative in the construction of telecommunications infrastructure. Wood is a renewable and recyclable resource and is the optimal solution in terms of safety, environmental impact, urban decor and sustainability.
The tower is located along the A51 Tangenziale Est motorway of Milan, in the territory of the municipality of Brugherio, and is adjacent to the Parco Est delle Cave. It guarantees cellular network coverage in the area, also providing emergency telephone services.
We are proud to have received the Smau Innovation Award for the first tower built entirely in laminated wood. We built it by replacing an old steel trellis with a wooden structure, a renewable and sustainable material, in a logic of circular economy.

Michelangelo Suigo, External Relations Communication & Sustainability Director di INWIT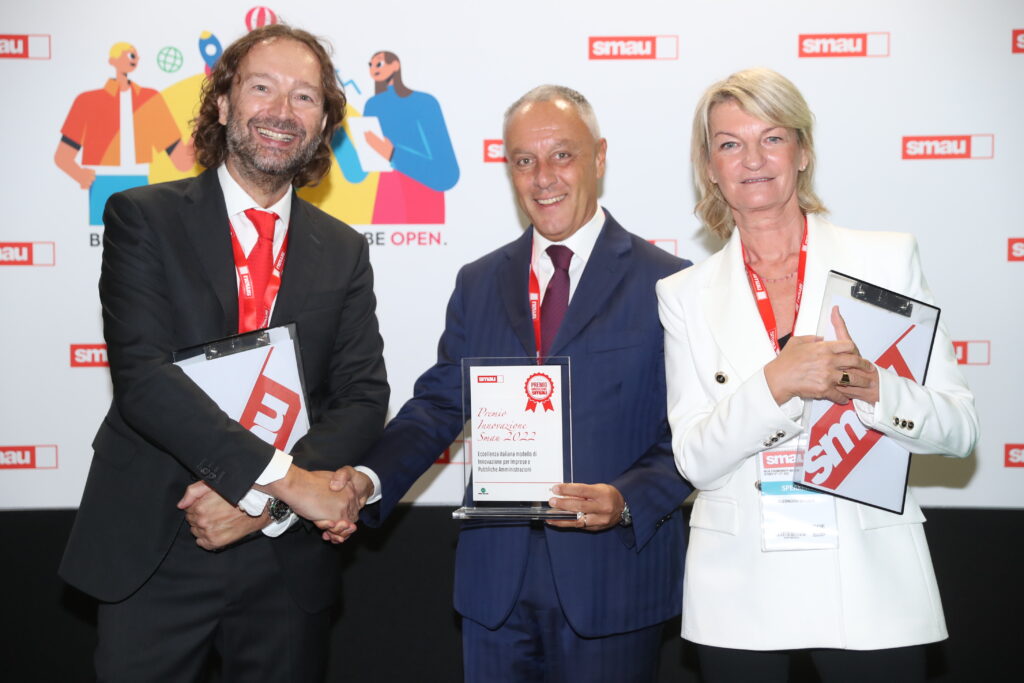 With a vision of an increasingly connected future, alternative materials, capable of reducing the environmental impact throughout the life cycle of infrastructures, make it possible to meet the needs of operators, cities, the environment and the landscape.
Our goal goes in the direction of establishing close partnerships with startups, with innovative SMEs, with research institutions and with universities to study, analyze and build telecommunications infrastructures in an increasingly sustainable and digital logic.

Michelangelo Suigo, External Relations Communication & Sustainability Director di INWIT