INWIT at ComoLake2023 with "Tower as a service"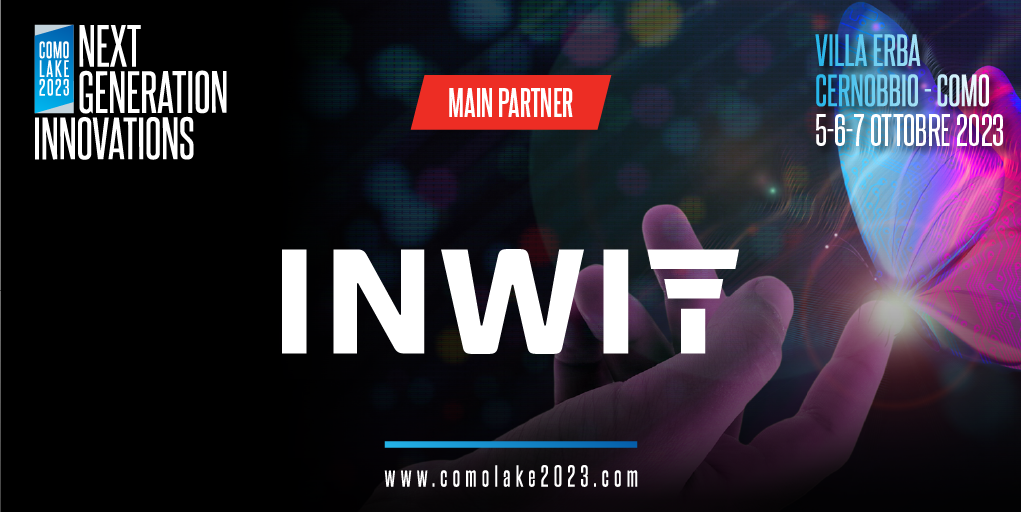 Showcasing the innovations of today and tomorrow: INWIT is the main partner of the first edition of "ComoLake2023 – Next Generation Innovations", an event dedicated to digitization and new technologies, that will be taking place from 5 to 7 October 2023 at Villa Erba in Cernobbio, on Como Lake.

Two events on the calendar that should not be missed. On the opening day, after the welcome greetings at 9 a.m., General Manager Diego Galli will give his contribution to the panel "The Tlc market, technological solutions and customer focus"; on 6 October, at 2.30 p.m., External Relations, Communication and Sustainability Director Michelangelo Suigo will discuss the topics of future and sustainable mobility during the panel "Digitisation of future and sustainable mobility: transport networks, 5G, IoT and tunnels".

During the event, visitors can experience "Tower as a service" first-hand by visiting the INWIT booth.

Using the latest generation of virtual reality headset, it will be possible to perceive the added value of the tower, with a two-metre model offering an immersive simulation, with four different scenarios: fire risk monitoring, conducted with special cameras set up on the tower, which allow for rapid intervention and protection of the territory; air quality measurement, carried out using sensors that allow for constant monitoring of particularly sensitive territories; biodiversity protection, with the monitoring of flora and fauna; and finally the Hosting, which explains what services the tower can provide.
"The tower today is a shared, digital infrastructure that brings efficiency to the value chain, and is increasingly a key hub of modern digital infrastructures," said Diego Galli, Managing Director of INWIT. We are growing and this is possible because we invest. Next year we will continue to do so, aiming for over 200 million euro, building new sites and new coverage, including indoor".
To discover more, visit the Expo website: www.comolake2023.com