INWIT and Legambiente together to monitor air quality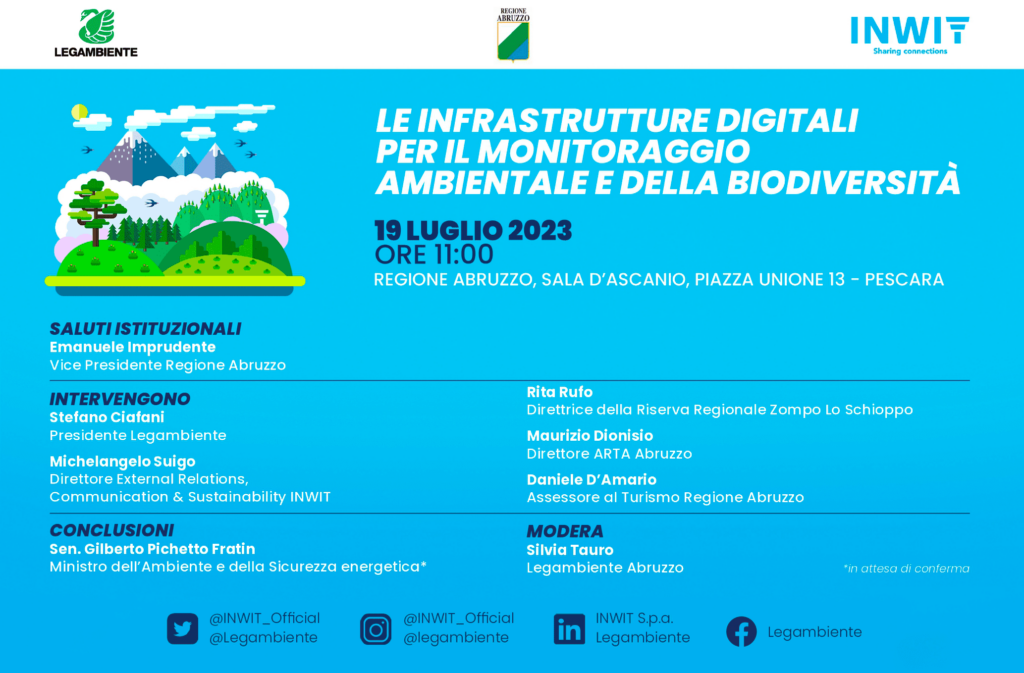 INWIT, Italy's first tower operator, and Legambiente, Italy's most widespread environmental association, presented their project for biodiversity protection. The event titled "Infrastructures for environmental and biodiversity monitoring" took place on Wednesday, 19 July at 11:00 am, in Pescara at the D'Ascanio Hall of the Regione Abruzzo in Piazza Unione 13. The aim was to tell the story of the project, which envisages the use of INWIT's digital and shared infrastructures, in a "tower as a service" logic. Through the installation of IoT sensors and gateways for data collection, a number of environmental parameters relating to air quality and biodiversity protection will be monitored in two National Parks and two Regional Reserves. Specifically, the Abruzzo, Lazio and Molise National Park, Maiella National Park, Zompo lo Schioppo Nature Reserve, and Monte Genzana Alto Gizio Nature Reserve will be targeted by the project.
This partnership underlines the importance of the collaboration between INWIT – which offers diversified services by harnessing the potential of its assets in a logic of "TowerAsAservice" – and Legambiente, which makes its knowledge of the peculiarities of protected areas available to protect biodiversity and the most fragile ecosystems. The project, in fact, starts from the awareness that Italy is a biodiversity hotspot, precious and to be protected from the increasing risks caused by climate change. The protection of biodiversity has also been identified as one of the relevant topics in INWIT's Sustainability Plan, with an assessment of infrastructure impacts and opportunities set out in a dedicated position paper.
The event was attended by Lorenzo Sospiri, President of the Abruzzo Regional Council, Stefano Ciafani, President of Legambiente, Michelangelo Suigo, External Relations, Communication & Sustainability Director of INWIT, Sabrina Bocchino, Abruzzo Regional Councillor and Secretary of the Bureau, Sara Marcozzi, Abruzzo Regional Councillor Carlo Tereo de Landerset, Head of the Abruzzo Region's Economic Development and Tourism Department, Luciano Sammarone, National Park of Abruzzo, Lazio and Molise, Rita Rufo, Director of the Zompo Lo Schioppo Regional Reserve, Antonio Carrara, Mayor of Pettorano sul Gizio (AQ) and Massimo Giusti, Technical Director of ARTA Abruzzo. Moderation was provided by Silvia Tauro (Legambiente Abruzzo).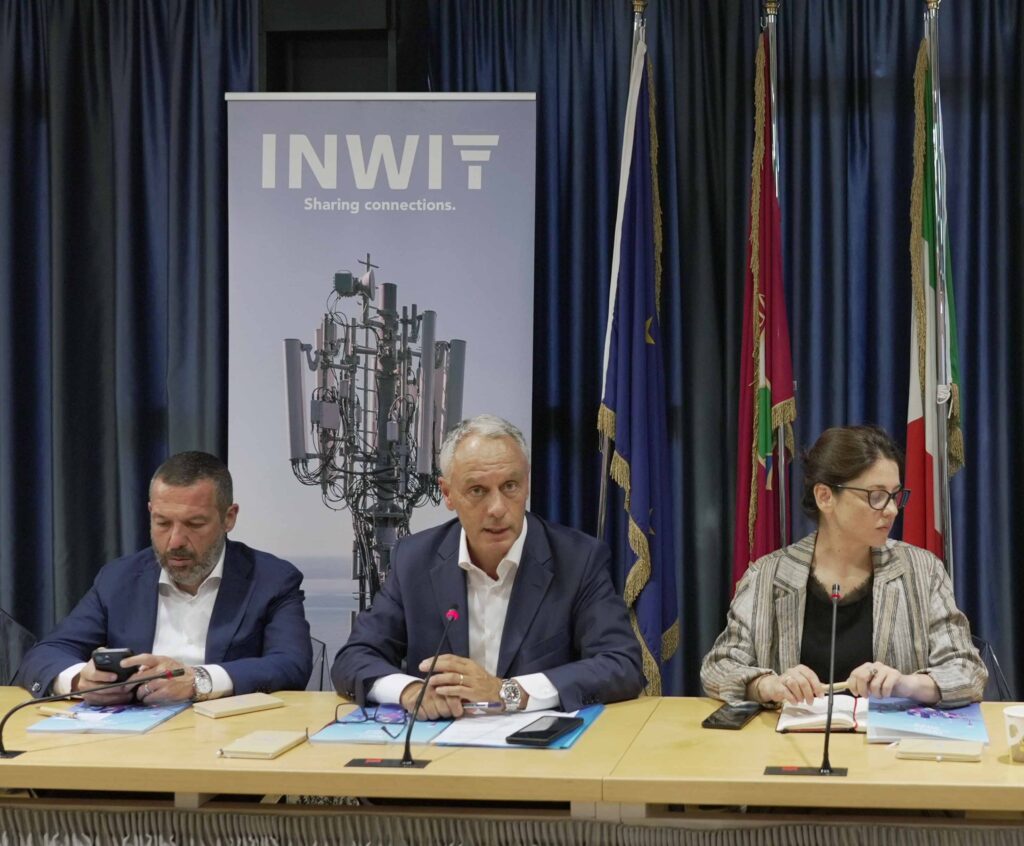 "This project highlights the value of digital infrastructure as telecommunication towers can offer the region a wide range of services, in a tower-as-a-service logic. We are proud to be able to contribute with Legambiente, the parks and protected areas involved, for their protection – says Michelangelo Suigo, INWIT's Director of External Relations, Communication and Sustainability. – Digitalisation and sustainability are two sides of the same coin, and our infrastructures are also at the environment's service, generating a tangible contribution in the battle against pollution and the protection of ecosystems and biodiversity."
"With this project, which has us working alongside INWIT – says Stefano Ciafani, national president of Legambiente – we want to start an experimental monitoring in protected areas to scientifically analyse air quality. A monitoring that will allow us to take a point of view of the situation, taking a precise snapshot of air pollution that will also allow us to understand what kind of impact it may have on biodiversity and what actions need to be put in place to better preserve protected areas and biodiversity, reaching the goals set by the EU Strategy for 2030. Achieving this goal also means giving a concrete response to what the Nature Restoration Law, approved by the European Parliament on 12 July, calls for."
If you missed the event, watch it now!
If you do not see the video screen click here.